Product licensing is extremely complex and ever-changing. Keeping on top of license rules and their impacts on your business can be as difficult as it is frustrating. Our Redhat licensing experts are here to help.
Cost Effective
Licensing

.
Red Hat products powers the applications that run your business with the control, confidence, and freedom that comes from a consistent foundation across hybrid deployments. Red Hat is a trusted partner to more than 90% of the companies in the Fortune 500, and a Red Hat Enterprise subscription provides you direct access to and advocacy within the open-source community, in addition to an the ecosystem of thousands of cloud, software, and hardware providers. Red Hat Middleware products and components help you create, integrate, and automate modern business applications and processes, optimized for containers and Red Hat OpenShift®, for on-premise, cloud, or hybrid architectures.
A Red Hat subscription provides you with access to download supported and released versions of Red Hat software. It also provides access to an online knowledge base and support for advice and guidance to deploy, configure, and manage the Red Hat software, even in critical environments. What's more, you also get access to Red Hat software as it's updated by Red Hat.
Red Hat subscriptions are typically sold in one- and three-year terms. Some offerings maybe structured and charged differently.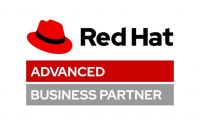 Redhat has several licensing models however the most common one is processor licensing. To calculate your licenses you can multiply the total number of cores of the processors used.
We'd like to hear from you. We listen to you and blend your needs, concerns and requirements. Fill your information in the form on the right, and we'll get back to you.