Product licensing is extremely complex and ever-changing. Keeping on top of license rules and their impacts on your business can be as difficult as it is frustrating. Our Oracle licensing experts are here to help.
Cost Effective
Licensing

.
If you want to understand licensing then getting a firm grasp of the basics is the obvious place to start. This article provides an overview of licensing works to help build your knowledge and understanding in the following three core areas:-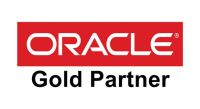 Within a development environment, you may use any products and licenses provided you download them from the right partner website, which requires you to agree to a Development License. As you may expect, this is a limited license that gives you the right to develop applications using licensable products, but not to deploy them.
The Development License places restrictions on what you can do and is not part of the License and Services Agreement (LSA).
All the products you use in your Test environment are subject to the same licensing requirements as Production environments. Essentially, this means you must have sufficient licenses under the LSA or another valid licensing agreement.
All products used in your Production environment must be licensed, either through the LSA or some other type of licensing agreement.
Support contracts can be provided under a perpetual or subscription license. If you have perpetual licenses, your support will be charged separately per year. With a support agreement in place, you can contact customer support directly for assistance and have the right to use almost all the latest versions of the software, including all previous versions that are still supported. For some products, your support agreement may not give you the right to use them so you should always check your terms and conditions.
Where your users cannot be counted or verified, Oracle uses processor licensing. An example of when this might occur is web applications. These are hosted in environments where counting your user licenses is difficult. To calculate your licenses you can multiply the total number of cores of the processors used, by a core processor licensing factor.
The core processor licensing factor is specified on your Oracle Processor Core Factor Table, which you should be able to locate in your Oracle contract's terms and conditions. Payment is 'per processor' used to run your Oracle software. However, Oracle has a specific definition of what a 'processor' is, which may not mirror the definition used by your hardware vendor.
If you are licensing your Oracle products under Standard Edition One or Standard Edition, a processor is defined as equivalent to a socket. However, if you have multi-chip modules, each chip is defined as equivalent to a socket. If you have Named User Plus licenses (see User Licensing below), Product Minimums come into play. Minimums are per processor and calculated after the number of processors requiring licenses has been determined.
Processor licensing is not offered if you are using Personal Edition products.
Named User Plus Licensing
Named User Plus licensing is charged per user, where a user is defined as any 'end-node' that receives or creates data. This can include humans or systems and as part of this license, you must adhere to the User Minimums rule.
We'd like to hear from you. We listen to you and blend your needs, concerns and requirements. Fill your information in the form on the right, and we'll get back to you.