At Tylersoft Eclectics, we address all your Microsoft licensing requirements. As a tier 1 Microsoft Cloud Service Provider (CSP) – direct seller we can offer optimized licensing solutions that are competitive and meet your individual and organizational needs.
Cost Effective
Licensing

.
We clearly understand the needs and environment well and are confident that our experience will address all your current as well as future needs. Our experience on licensing best practises, governance, and guidance is unmatched. The key objective is to ensure the delivery of the solution within the period provided and in the most cost‐ effective manner for the organization to benefit from the investment.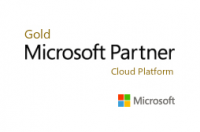 Tylersoft Eclectics is Botswana's leading "cloud native" technology service provider focused on building meaningful long‐term partnerships with business ranging from small SMEs, through corporates and up to and including some of Africa's largest enterprises.
Some other key points of note:
Botswana's premier Tier 1 Microsoft Cloud Solutions Provider specializing in Microsoft/Office 365, Dynamics 365, SQL Server, and associated services (Gold partner)

Offers a full suite of managed IT / cloud services as well as Office 365 with a focus on security

Azure Cloud Computing – IaaS, SaaS, PaaS

Collectively over 100 years of IT experience within the business
We at Tylersoft Eclectics leverage Microsoft Cloud Accelerators to provide a set of pre-made workshops that enable customers to accelerate their respective customer journey, including a rapid deployment program to address your customer needs for business continuity. The workshops conducted by our team of experts focus on the following areas:
Secure Remote Working: In response to COVID-19, this workshop helps empower you to stay connected, deploy remote work scenarios to keep employees connected, while IT maintains security and control.

Security, Compliance, & Identity: These Workshops are designed to assist you in conducting effective discussions about your baseline, security and compliance strategy, priorities, initiatives, and key influences.

Microsoft Teams and Firstline Workers: The Teams and Firstline Workshops are designed to help you unlock the power of Microsoft Teams as the single hub for teamwork. Enabling you to be more efficient and productive with your meetings. The Teams hub experience includes custom apps, process automations tools, and integration of third-party and line-of-business apps.
We'd like to hear from you. We listen to you and blend your needs, concerns and requirements. Fill your information in the form on the right, and we'll get back to you.